Surplus of a Midwest Stamping & Screw Machine Facility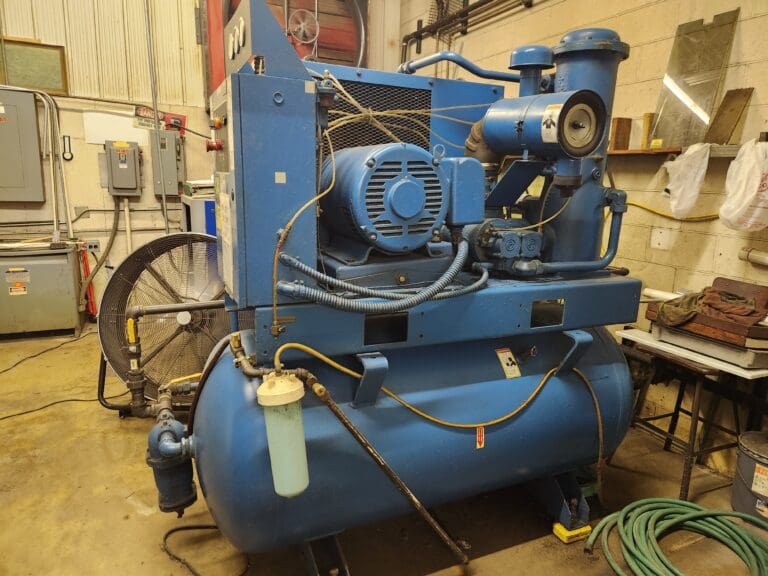 Brown & Sharpe Screw Machines & Accessories
Brown & Sharpe 1-5/8" 4-Speed Automatic Screw Machine, s/n 542-2-6217, with Vertical Slide
Brown & Sharpe 1/2" No. 00 Push Button Automatic Screw Machine, s/n 542-00-6491, with Vertical Slide
Brown & Sharpe 1/2" No. 00 Push Button Automatic Screw Machine, s/n 542-00-6489, with Vertical Slide
Brown & Sharpe 1/2" No. 00 Push Button Automatic Screw Machine, s/n 542-00-6461, with Vertical Slide
Brown & Sharpe 1/2" No. 00 Push Button Automatic Screw Machine, s/n 542-00-6134, with Vertical Slide
Brown & Sharpe 1/2" No. 00 Push Button Automatic Screw Machine, s/n 542-00-6066, with Vertical Slide
Brown & Sharpe 1/2" No. 00 Push Button Automatic Screw Machine, s/n 542-00-6066, with Vertical Slide
Brown & Sharpe 1/2" No. 00 Push Button Automatic Screw Machine, s/n 542-00-4952
Brown & Sharpe 1/2" No. 00 Push Button Automatic Screw Machine, s/n 542-00-4921
Brown & Sharpe 1/2" No. 00 Push Button Automatic Screw Machine, s/n 542-00-4930, with Vertical Slide
Brown & Sharpe 1-1/2" No. 2G Automatic Screw Machine, s/n 12688, with Vertical Slide
Brown & Sharpe 1/2" No. 00G Automatic Screw Machine, s/n 542-00-1909, with Vertical Slide
Brown & Sharpe 1/2" No. 00 Push Button Automatic Screw Machine, s/n 542-00-6466, with Vertical Slide (Parts Machine)
Delaval 300 LB. Chip Extractor with Basket, s/n C-13080
Large Quantity of Tooling, Cams, Etc.
CNC Screw Machine
Tornos Bechler Model ENC74 CNC Swiss Screw Machine, s/n T-60191, 5-Slides, GE Fanuc Series 0-TT Control, with Bar Feed
Second Operation & Speed Lathes 
Hardinge Model DSM 59 Second Operation Lathe, s/n DV-59-3533, with Cross Slide, Turret, Coolant Pump, Cabinet Base
Eisen Model CP-27evs Speed Lathe, s/n 07, Vari Speed, Collet Closer
Hardinge Model HSL-SC Speed Lathe, s/n HSL-5C-4640T, with Collet Closer, Cabinet Base
Hardinge Model HSL-SC Speed Lathe, s/n HSL-5C-4656T, with Collet Closer, Cabinet Base
Toolroom Machines
Clausing 12"x36" Model 5914 Toolroom Lathe, s/n 501411, 2,000 RPM Spindle, with 3-Jaw Chuck, Inch Threading
Agathon Mode; 175-A Double End Carbide Tool Grinder
Myford 5"x12" Cylindrical Grinder, s/n S70071, with Motorized Work Head
Charmilles Model D-10 Bench EDM, s/n 52088, with Isopulse P25 Power Supply, Sony 2-Axis DRO, Mounted on Table with Lista 5-Drawer Cabinet
Brown & Sharpe No. 13 Tool & Cutter Grinder, s/n 525-13-1214, with Motorized Work Head
Nichols Simplex Mill, s/n 10-C-8449, with Air Feed Table, Air Vise on Table
Mitsui 6"x12" Model 200MDXH Surface Grinder, s/n 79101534, with Incremental Cross Feed, Walker Electromagnetic Chuck with Minathon Chuck Control
Harig 6"x12" Model Super 612 Surface Grinder, s/n 5591, with Electromagnetic Chuck
Fosdick 24" Drill, s/n 18773, with 24"x36" Elevating T-Slot Table with Oil Trough
Rockwell 15" 3 Spindle Model 15-665 Drill, s/n 1521567-8-9, Mounted on 64" Table with Oil Trough, Chucks
Powermatic 20" Model 1200 Drill, s/n 120V238, 2,000 RPM Spindle, T-Slot Work Table, Chuck
Craftsman 12" Model 150 Drill with Chuck
Rockwell 15" Model 15-665 Bench Drill, s/n 1438498 with Chuck
Craftsman 15-1/2" Bench Drill with Chuck
Chicago Bench Riveter, s/n 560-1616
Trinco Dry Blast Cabinet
Misc. Accessories Including Dumore Tool Post Grinder, Haris 3" Electr-Center, Cadillac Pla-Chek, Assorted Inspection, Work Benches with Vises, Cabinets, Etc.
Presses & Accessories
Minster 45 Ton No.5 OBI Press, s/n 5F-18231, 3" Stroke, 13.25" Shut Height, 60-180 SPM, 18"x28" T-Slot Bolster, with Air Clutch, Table Mounted Feed, Weldotron Model 1000M Station Probe
Walsh 65 Ton No. 65 Back Geard OBI Press, s/n 11471, with Rockford Press Control, Air Feed
Walsh 28 Ton No. 28 OBI Press, s/n 8749
3 – Walsh 24 Ton No. 24 OBI Presses, s/n 11363, 11114, 7002
Walsh 18 Ton No. 18 OBI Press, s/n 10137
Littell 16" No. 318 Stock Straightener, s/n 82178-75
Rowe 15" Model A10C2000J Stock Straightener, s/n 10132, .020"-.106" Capacity
Large Quantity Press Dies
Plastic Machines & Accessories
Battenfeld Model BA350 CD Plus Plastic Injection Molding Machine, s/n A35/03/07/2/01 with Unilog 2040 Control
Dukane Model 410 Ultra Sonic Welder with Model Ultra 700 Power Supply
2 – Temtek Model 1010EM Plastic Granulators, s/n 594503 & 503697, 5.5 HP
2 – Una-Dym Model BD Mini Dryers, s/n BD-301352 & BD-811484, with Hopper on Stand
2 – Una-Dyn Model DCR Regenerators, s/n DCR-81485 & DCR-75295
Sterl-Tronic Model S8422-A Water Temperature Controller, s/n 46700
Temtek Model VTO-2100 Water Temperature Controller, s/n 470307-9-3025
Plant Equipment
Baron Blakeslee Model Terpenator Ultrasonis Stainless Steel Basket Parts Washer, s/n 120193 (New 2012), with Remote Control Panel with Transformer, Zythron Temperature Controller, DualDraw Model SAF2000AL Mist Collector, s/n 101157, 2 – 11"x17"x10" Deep Baskets
Powermatic Model SSV12-CTFR-1 Eltron Fume Extractor, s/n 1089-8446-01
1 Ton Portable A-Frame, 9' Between Frames, with 1/2 Ton Chain Fall Hoist
Lewis-Shepard 3,000 LB. Elevating High Stacking Electric Floor Walker, s/n JS11888
C&D Ferro Five Model FR12CE450 Battery Charger, s/n JPIU875330, 24 Volt
Equipto 13 Drawer Tool Cabinet
Equipto 7 Drawer Tool Cabinet
Carolina 3 Ton Engine Hoist
7 – Step Safety Ladder
Stools*Benches*Cabinets*Fans*Ladders*Conveyor*Etc.
Air Compressors & Dryer
Quincy 40 HP Model QST40ANA32SQ Screw Type Tank Mounted Air Compressor, s/n 9802411, 82,045 Hours on Meter
Quincy 25 HP Model QS1-120 Screw Type Air Compressor, s/n BU1303190050, with Siemens Control, Sound Enclosure
Pneumatech Model AD-175 Air Dryer, s/n 0007-TR134189P-ST, 175 SCFM
Pickup Appointment Calendar